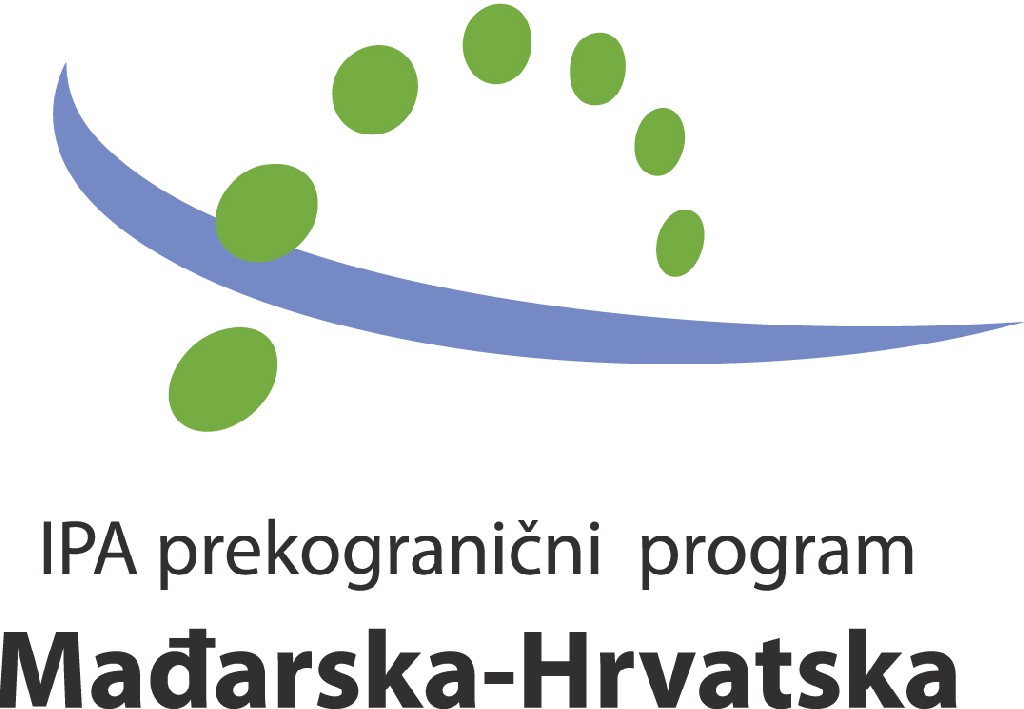 Technology Innovation Centre Međimurje Ltd

Regional Development Agency Međimurje – REDEA Ltd., Međimurje IT Cluster and partners
kindly invite you to participate at the
Information and communications technologies day – ICT day
which will be held on Wednesday 25th April 2012 beginning at 10.00 hrs
In the multimedia hall of Technology Innovation Centre Međimurje,
Bana Josipa Jelačića 22b, Čakovec, Croatia
Innovation, information and communication technologies are among the most frequently mentioned terms when talking about overcoming the economic crisis. Long-term development of economy and society is inconceivable without one of these two components. Therefore, ICT day is organized to encourage the development of innovative enterprises in the sector of information and communication technologies, to facilitate the cooperation of IT companies in the region and to enable them a common market access.
The event is part of the Innoinvest and I3CT Crossborder Clustering projects which are financed under the Hungary-Croatia IPA Cross-border co-operation programme. Projects are focused at strengthening of cooperation between innovative companies and their linking with academic and innovation institutions in the bordering area.
At the event, apart from the projects, highly successful company Infinum Ltd. from Karlovac will be presented, which is focused on the development of mobile applications. The company will present its business model and development path and provide a number of useful practical advices for other IT companies that are thinking about developing mobile applications.
A key part of the event will be business meetings of IT companies (called B2B meetings) which will give the opportunity to all companies to meet colleagues (or perhaps competitors) from the sector. To interested IT companies a presentation of their products / services will be ensured as well the premises for individual meetings. Our goal is to gather as many IT companies and to encourage them, in informal gathering, to introduce and present themselves, share ideas and create conditions for future cooperation.
Gathering will be also used to present a newly equipped computer classroom of Technology Innovation Centre Međimurje for which the funds were provided under the eBusiness Project – E-business Competitiveness Improvement Programme conducted by the Croatian Ministry of Entrepreneurship and Crafts. Classroom will be used for organizing education, training and seminars in the field of ICT.
Official languages of events are Croatian and English with no translation provided. Participation at the event is free of charge, and a number of participants is limited. In order to register please fill in the application form and send it no later than 23rd April 2012 to the following e-mail address:
Below you can find the detailed program of the event and additional information about the B2B meetings.
We are looking forward to seeing you at ICT day and we hope for good business partnership.
Program:
9,30 – 10,00

Registration

10,00 – 10,20

Opening speeches

Ivan Perhoč,Međimurje County Prefect

Stjepan Koraj, assistant minister at Ministry of Entrepreneurship and Crafts

dr. Márton Szûcs, Senior programme manager, Hungary-Croatia IPA Cross-border Co-operation Programme Joint Technical Secretariat (JTS)

10,20 – 10,35

Presentation of the I3CT Crossborder Clustering and Innoinvest projects

Ivan Plačko, Technology Innovation Centre Međimurje Ltd.

project manager of I3CT Crossborder Clustering project

Jako Horvat, REDEA d.o.o., project manager of Innoinvest project

10,35 – 10,40

Presentation of the European Satellite Navigation Competition (ESNC) 2012

dr.sc. Bojan Pečnik, Technology Innovation Centre Međimurje Ltd.

10,40 – 11,20

Presentation – "Success story of Infinum Ltd."

Tomislav Car, CEO at Infinum Ltd.

11,20 – 11,30

Presentation of the Međimurje IT Clustera

Ratko Pesek, Međimurje IT Cluster

11,30 – 13,00

B2B meetings

13.00 – 14.00

Lunch break for all participants, informal meetings
Additional information about B2B meetings:
The companies that will attend B2B meetings can get a small table for the presentation of their advertising materials, business cards, or to set up a laptop computer with a demo presentations etc.. In that case, please contact Mr. Anđelko Vukoja at the e-mail: andjelko.vukoja@mit-cluster.hr or by phone by calling:+385 (98) 939 2179 to arrange the details of the presentation.
Companies that have already confirmed their attendance at B2B meeting:
| | | |
| --- | --- | --- |
| Alias d.o.o. | Web design, programming | |
| C Lab d.o.o. | IT engineering | |
| CE grupa | Softver development, accounting software | |
| Cimerman Software | ERP systems, production and accounting systems | |
| Entitas d.o.o. | Integration of business systems, IT consulting | |
| KG Media d.o.o. | Online marketing and advertising | |
| Qmini d.o.o. | web design, graphic desing, internet marketing | |
| RIP d.o.o. | programming, accounting, retail selling and computer equipment service | |
| S.Soft software development | information system development, creating custom software solutions | |
| Softwise d.o.o. | information system development, IT development activities based on internet technologies | |
| Infinum d.o.o. | digital agency for mobile and web app development | |
About Infinum Ltd:
Infinum Ltd is company engaged in software development founded in year 2005 which operates in Croatia (Zagreb and Karlovac) and Slovenia (Ljubljana). Company is specialized in the development of mobile and Ruby on Rails web applications. Their team consists of 15 mobile application developers, web developers and graphic designers, and all employees are highly educated and highly specialized for an individual area of concern. Company has received many awards for their work so far among which are the first place and a prize of $ 100,000 at Samsung Mobile Developer Challenge contest.
Disclaimer: The content is the sole responsibility of organizers and can under no circumstances be regarded as reflecting the position of the European Union and/or the Managing Authority